Sea fishing
Atlantic Ocean
Port Adhoc d'Anglet (Atlantic)
Career history
I've been a Freshwater fishing guide since 2009, shaping my passion and my craft towards sport fishing wels catfish on the Tarn's River.
Can you imagine the sensations of fighting against a 2.60 meters (8'53 ft) wels catfish… The adrenaline rush brought by catching them is fantastic!
I was dreaming of having the same sensations while fishing at sea, that's how I started my new personal challenge, to develop MR FISHING FRANCE for sea fishing.
THANKS to many trips discovering several sea fishing spots (in France, Spain, USA, Mexico), I have experienced real moments of sport fishing and learn new fishing techniques (casting, trolling, jigging, angling) in different maritime environments and fish species (tunas, sharks, skipjacks, greater amber jacks, barracudas, wahoos…). It was a true revelation!
Sea fishing is quite the experience for thrill seeking fishermen in pelagic zone (casting) and sport fishing!
That's how my adventure started in 2019 with the obtention of my diploma « Unité Capitalisable Complémentaire « Milieu Maritime » (U.C.C. Mer) », as well as my coastal and high sea boat licenses and restricted radiotelephone operator certificate. I will bring you sea fishing in the best safety and meteorological conditions.
I've chosen Anglet as my coast base, located in the Atlantic Pyrenees, in the bask country « the tuna fishing Eldorado »! Come enjoy a memorable fight with the Atlantic tuna and be charmed by this beautiful region like I am!
I can only hope you will come fish with me on my 7meters edge water 228cc open hull boat and discover this notorious powerful tuna that will give you great fishing time with an intense fight!
See you soon, fish on !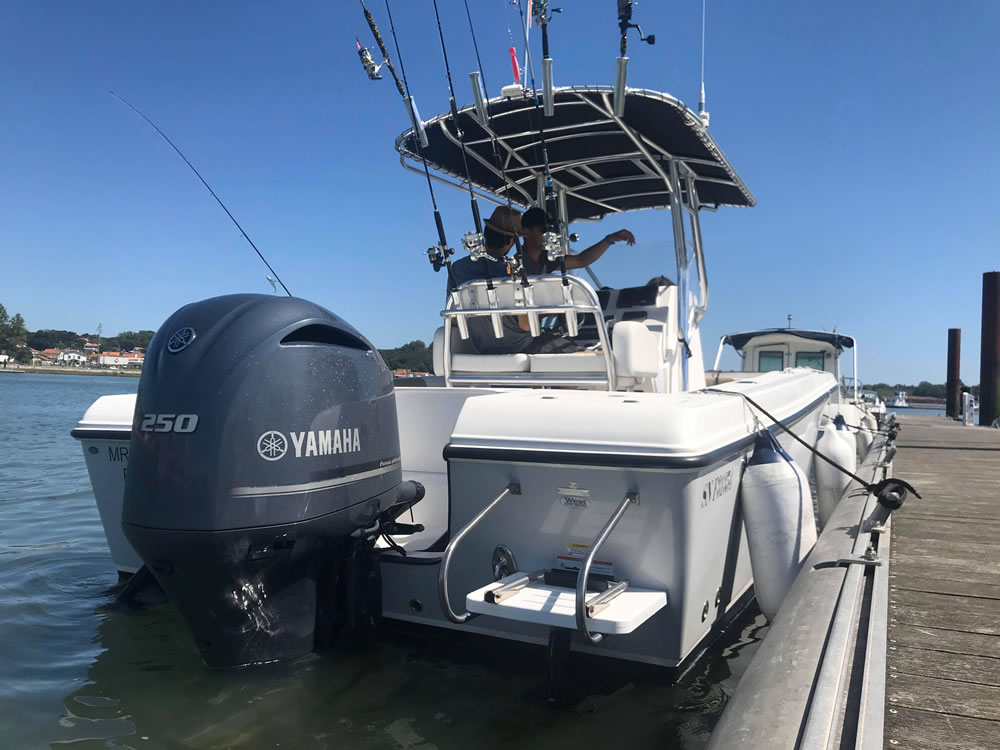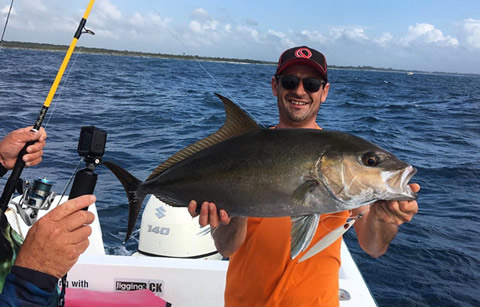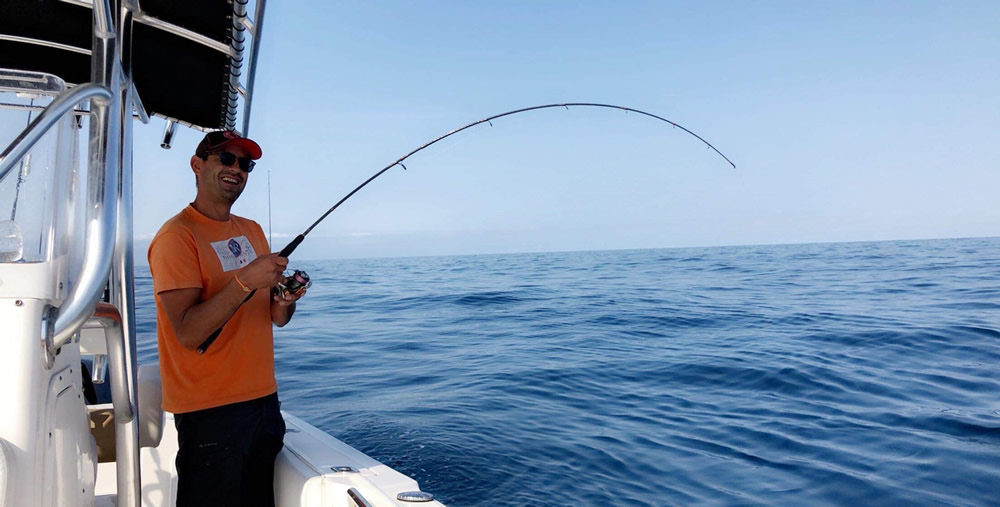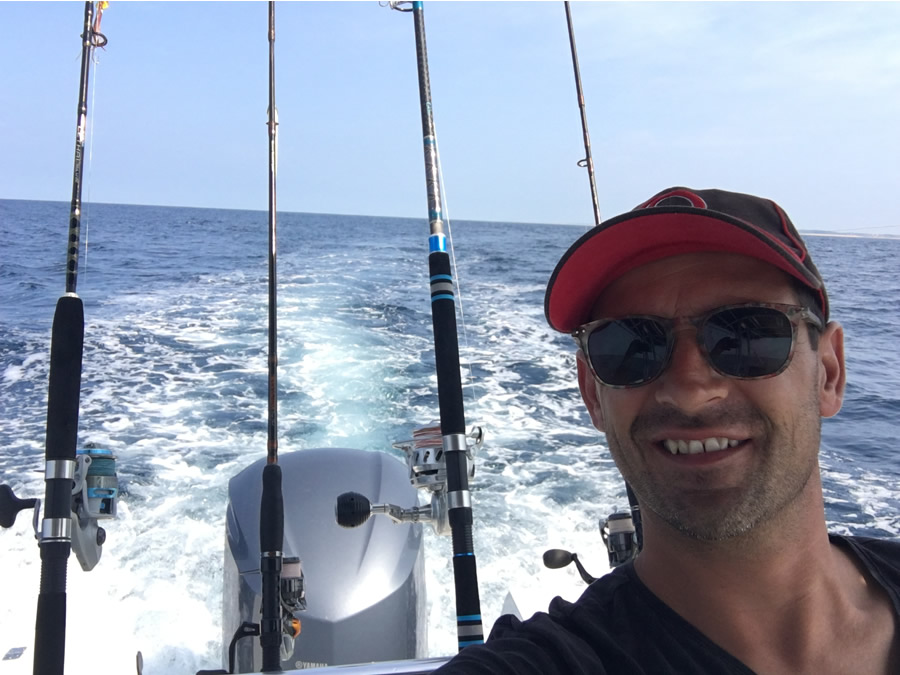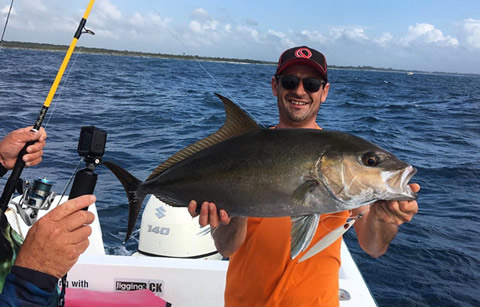 Package Discovery Fishing
4 hours fishing
Pelagic fishing Tuna or Benthic fishs, to Choice.
Fishing lures, Fly fishing, Trolling fishing
Fishing Jigging, Natural baits, MadÏ fishing, Tenya, Inchiku, soft lures.
2 fishermen min.
125 € / pers (4 fishermen min.)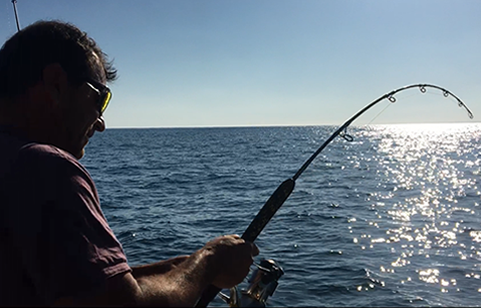 Package Sensation and extrem fishing
8 hours fishing
Pelagic fishs Tuna, Sharks, Marlins, Benthic fishsing jiggs.
Fishing lures on chasing Tuna, livebaits fishing, Fly fishing, Trolling fishing
Fishing jigging, natural baits MadaÏ fishing, Tenya fishing, Inchiku fishing, soft lures.
2 fishermen min.
225 € / pers (4 fishermen min.)
Vessel's name : Mr Fishing France.
Registration number : SN F31354
Type : USA Edge Water 228cc 7m (22ft) long propelled by an 250hp V6 yamaha DETX 2015.
Electronic equipment :
-European navionics map HDS9 Lowrance GPS,
-a second HDS9 Lowrance with 600 watts probe to detect fish during fishing or navigation,
-VHF ASN Lowrence radio for safety in open sea.
All the safety equipment is total on board and completed with the logbook may it be for coast or high sea fishing.
Survival equipment :
– 5 life jackets (150 Newtons)
– first aid kit
– 6 places life raft (+24h),
– 1 distress signal,
– 1 emergency lithium battery Boats Solution
Our ship Mr Fishing France is towed on a brand new 2800kg GVWR Nautilus to travel between the Atlantic and Spain (Mediterranean Sea)
Port Adhoc d' Anglet
Canyelles, Rosas (Espagne)
Don't wait any longer. Book your fishing stay straight now !